My grandfather had this Apple II Plus computer that was still in the garage at Gramma's house. We brought it home and got it working!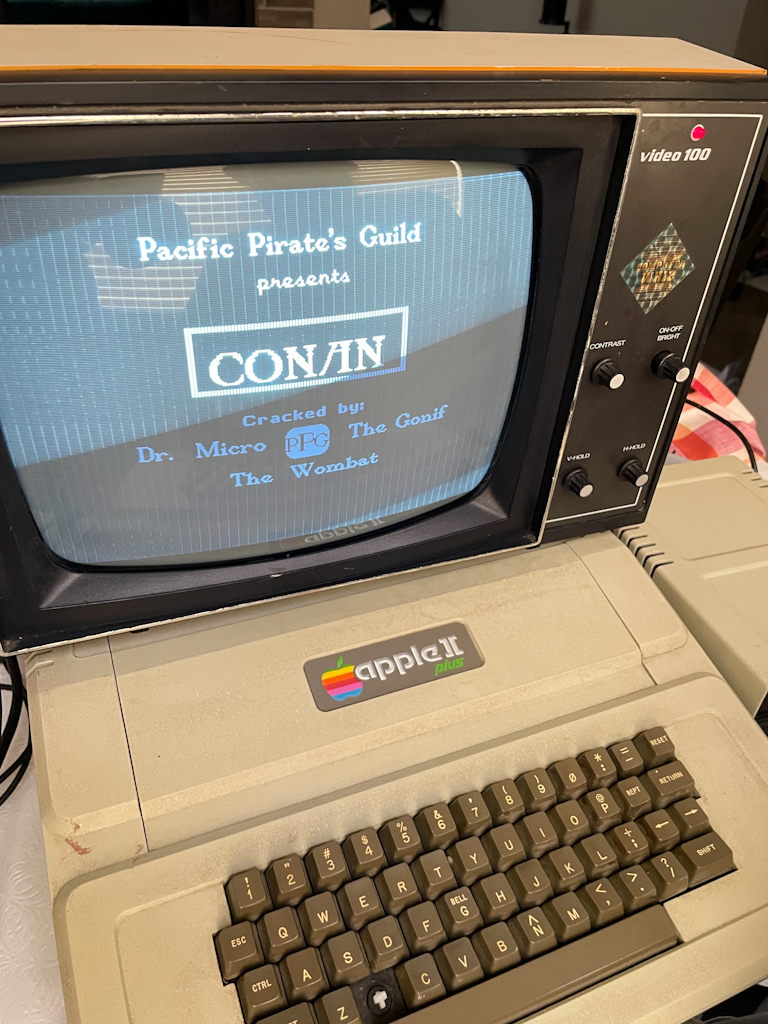 Some of the keys on the keyboard don't work, and one keycap is missing. But the disk drive is working. The only disk we had that worked had the game Conan on it. That disk was actually jammed into the drive sideways and slightly warped, but was the only one that ran. I'd be willing to guess it was the last thing previously played.
We had to remove a mod chip that was apparently for sending the output to TV channels.

We found a website that has audio for the old Apple II software so that you can use the tape-in function to write to the disk drive. We were able to connect an iPhone with an audio cable and write to one of the other disks that hadn't been working. We got both sides of Carmen San Diego written to a disk with the audio in. We used a Lightning to 3.5mm audio cable, so it was a full circle Apple situation. It ran! But then there was a pop, and some smoke. The computer was still running! But we turned it off and unplugged it. We think it's a blown RIFA capacitor in the power supply.