Lightroom Mobile Presets
I have been using Lightroom for years, and have my own custom presets that I use on my photos. Most of the presets that I use are intended for processing RAW files shot on my DSLR, but I've been developing and testing presets made for jpg or mobile photos. This is my first set, free to use to make your photos better.
iPhone Boost Presets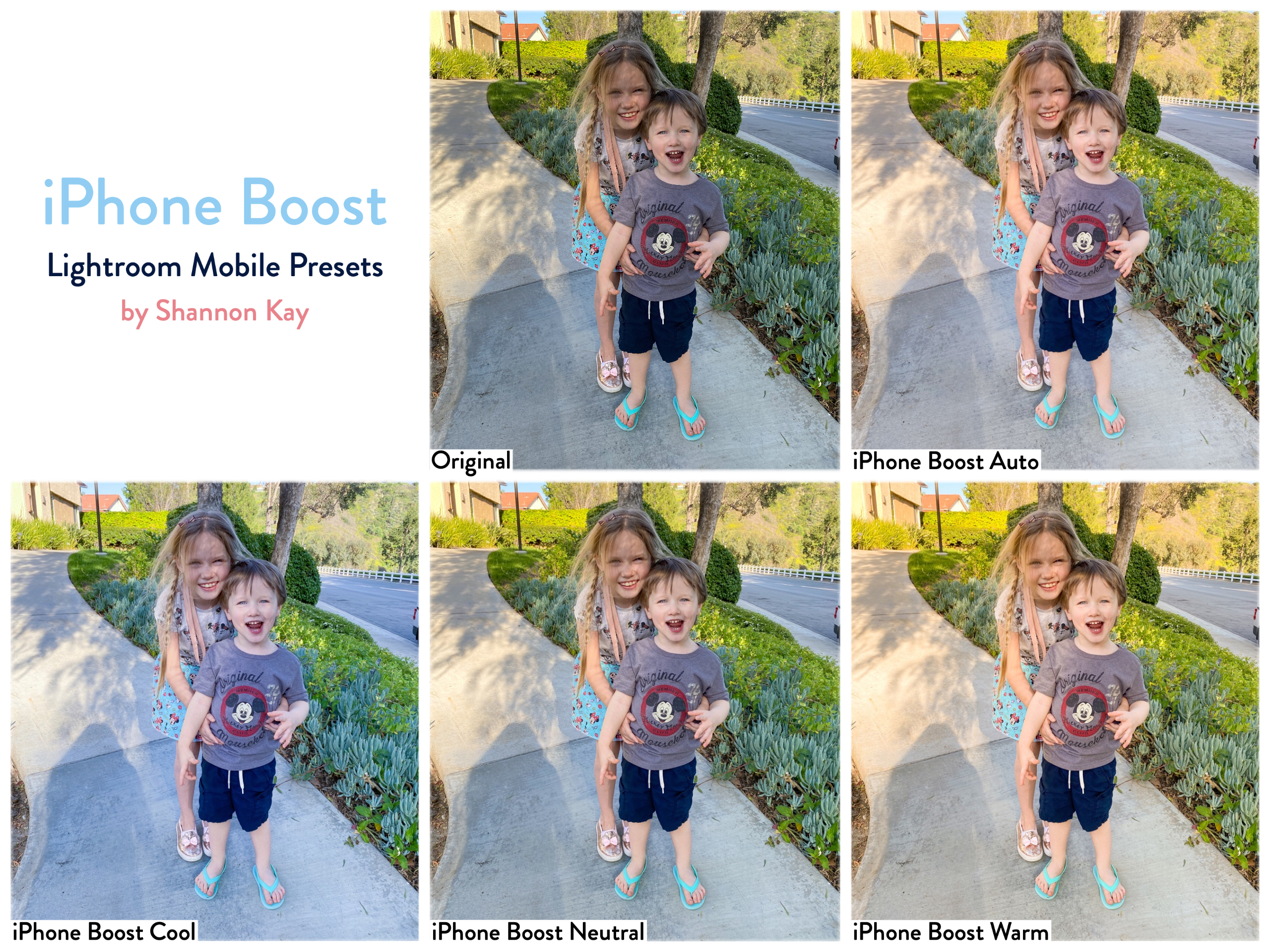 This is a set of simple adjustments that will improve just about any photo. I call the set "iPhone Boost", but you can use it on any photo.
How to Install (Instructions for iOS)
Save the DNG files to your Photos or your Files.
In the Lightroom Mobile app, import the DNG files. To do this, tap "Add" and select "From Camera Roll" or "From Files". Select the DNG files. Sometimes it helps to make a "Presets" album and import them there. If you can't see them after import, check "All Photos" in Lightroom.
Once installed, tap to open the preset you want in Lightroom. Save it as a preset by tapping the "..." at the top and select "Create Preset". You can add a name for the preset, even create a group for your presets. Then tap the check mark when you are done.